Semiautomatic difference analysis of complex text variants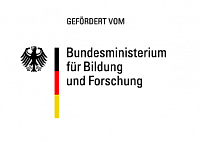 Project of the Institute for German Studies, Institute for Romanic Studies, and the Institute for Computer Science of Martin Luther University Halle-Wittenberg. The project is funded by the German Federal Ministry for Education and Research .
---
Brief outline
The project focuses on difference analysis of text variants. This requires generic methods as the characteristics by which the text variants are compared differ from research issue to research issue. In addition to the actual methods for text comparison, methods for visualizing the text variants together with their characteristic commonalities and differences play a central role with respect to the interaction between the philologists and the digital tools.
From the philological view the two following points are of great importance: a simple and intuitive handling of the tools and an easy, non-labour-intensive adaption of the generic tools to concrete projects.
Project managers
Publications, talks, demonstrators, and press releases
See here.
Statistical data
Grant number: 01UG1247 / human-325-010 / SaDA
Funding period: 01.09.2012-31.08.2015
---
---
---