---
---
---
Contact
Institut für Informatik
phone: ++49-345-55 24710
fax: ++49-345-55 27009
direktor@informatik.uni-hal...
Von-Seckendorff-Platz 1
06120 Halle
postal address:
Martin-Luther-Universität
Halle-Wittenberg
Institut für Informatik
06099 Halle
---
---
Login for editors
---
Institute of Computer Science
Informatik studieren in Halle
Das Wintersemester 2020/21 wird als "Hybrid-Semester" durchgeführt, weiter Informationen finde Sie hier
Wir haben einen eigenen Blog für Interessierte an einem Studium der Informatik, Bioinformatik oder Interaktive Medien in Halle aufgesetzt. Ihr findet ihn unter https://studieninfo.informatik.uni-halle.de/.
eHumanities / eSocialSciences
Informationen zu dem Schwerpunkt eHumanities / eSocialSciences des Instituts für Informatik der Martin-Luther-Universität, insbesondere zu den Projekten, Publikationen und Vorträgen, finden Sie hier.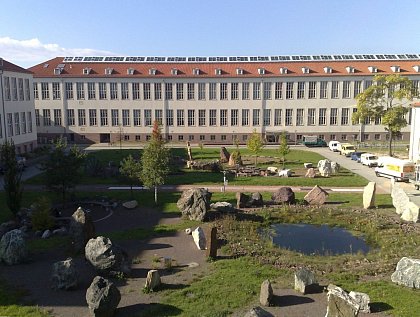 Computer Science Institute
News from the Institute
SKWP-Preis für Dr. Martin Nettling
16.03.2020: das Rektorat hat auf der Grundlage der Empfehlungen der Preisvergabekommission Herrn Dr. rer. nat. Martin Nettling für seine hervorragende Dissertation "New Approaches for De-novo Motif Discovery Using Phylogenetic Footprinting: From Data Acquisition to Motif Visualization" den SKWP-Forschungspreis 2020 der Martin-Luther-Universität Halle-Wittenberg zugesprochen. Doktorvater von Herrn Nettling ist Herr Prof. Dr. Ivo Große. Die Preisverleihung wird am Freitag, dem 15. Mai 2020, ab 15:00 Uhr in der Aula (Löwengebäude, Universitätsplatz 11), stattfinden.
---
---