---
---
---
Contact
Institut für Informatik
Institutsdirektor:
Prof. Dr. Paul Molitor
phone: ++49-345-55 24710
fax: ++49-345-55 27009
direktor@informatik.uni-hal...
Von-Seckendorff-Platz 1
06120 Halle
postal address:
Martin-Luther-Universität
Halle-Wittenberg
Institut für Informatik
06099 Halle
---
---
Login for editors
---
Institute of Computer Science
Informatik studieren in Halle
Wir haben einen eigenen Blog für Interessierte an einem Studium der Informatik, Bioinformatik oder Interaktive Medien in Halle aufgesetzt. Ihr findet ihn unter https://studieninfo.informatik.uni-halle.de/.
eHumanities / eSocialSciences
Informationen zu dem Schwerpunkt eHumanities / eSocialSciences des Instituts für Informatik der Martin-Luther-Universität, insbesondere zu den Projekten, Publikationen und Vorträgen, finden Sie hier.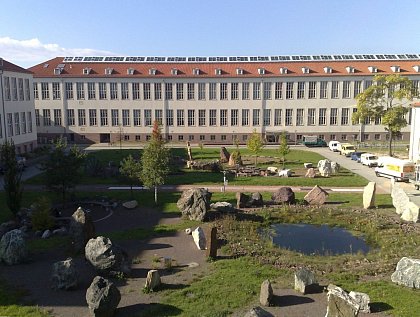 Computer Science Institute
News from the Institute
33. Industrie-Tag Informations-Technologie am 7. Mai 2019
11.04.2019: Das Programm umfasst Vorträge zu Biodiversität, Web-Programmierung und aktuelle Themen für Bachelor- und Masterarbeiten sowie spannende Anwendungen aus der Wirtschaft wie Augmented Reality, Deep Learning, Skalierbarkeit mit Open-Source-Software.
---
---