---
---
---
Contact
Institut für Informatik
phone: ++49-345-55 24710
fax: ++49-345-55 27009
direktor@informatik.uni-hal...
Von-Seckendorff-Platz 1
06120 Halle
postal address:
Martin-Luther-Universität
Halle-Wittenberg
Institut für Informatik
06099 Halle
---
---
Login for editors
---
Institute of Computer Science
Informatik studieren in Halle
Wir haben einen eigenen Blog für Interessierte an einem Studium der Informatik, Bioinformatik oder Interaktive Medien in Halle aufgesetzt. Ihr findet ihn unter https://studieninfo.informatik.uni-halle.de/.
eHumanities at the Computer Science Institute
Information on eHumanities at the Institute of Computer Science, especially on the projects, publications and lectures, can be found on the site https://blogs.urz.uni-halle.de/ehumanities/.
News from the Institute
PD Dr. Jan Grau receives the Christian Wolff Prize of the Martin Luther University for his habilitation thesis (April 2023). More ...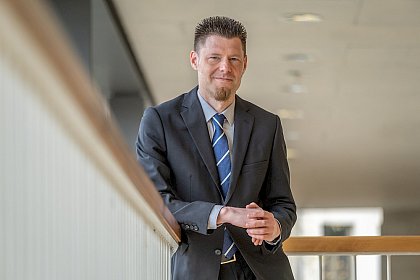 PD Dr. Jan Grau (Foto: Maike Glöckner)
---
Von Achilles bis Zeus: Interaktives Portal »Mythoskop« zu antiken Mythen ist online. (Januar 2023) Weiterlesen...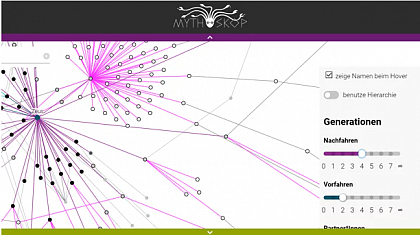 (Bild: Mythoskop, Desktopansicht)
---
Eric Oliver Schmidt, winner of the "Jugend forscht" Saxony-Anhalt 2021 competition, now a student at our Institute of Computer Science, receives a German scholarship (November 2022). More...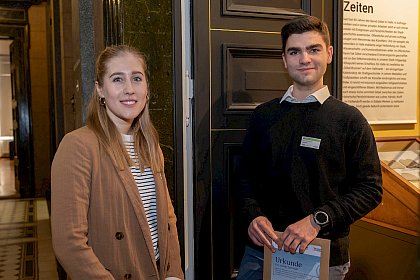 Eric Oliver Schmidt (rechts) mit Frau Iris Kerres, Mitarbeiterin von Relaxdays GmbH, der Stifterin des Deutschlandstipendiums für Herrn Schmidt (Foto: Maike Glöckner)
---
---
---