---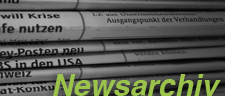 2015
| | | | | | |
| --- | --- | --- | --- | --- | --- |
| Jan | Feb | Mar | Apr | May | Jun |
| Jul | Aug | Sep | Oct | Nov | Dec |
---
2006
| | | | | | |
| --- | --- | --- | --- | --- | --- |
| Jan | Feb | Mar | Apr | May | Jun |
| Jul | Aug | Sep | Oct | Nov | Dec |
---
Newsarchiv: Computer Engineering
Jahr 2007
Kooperation mit MDR Sputnik auf Radiosender in Berlin und Hessen ausgedehnt
03.12.2007: Seit dem 01.12.2007 ist die am Institut für Informatik durch Studierende entwickelte und implementierte Plattform für Radio-Communities nicht nur mehr bei MDR Sputnik (http://my.sputnik.de ), sondern auch bei Fritz Berlin (http://www.meinFritz.de ) und YOU FM Hessen (http://my.you-fm.de/ ) im Einsatz. Die Projektleitung oblag Herrn Dr. Jörg Ritter.
Presentation of an TEI-conformal working environment for generating a digital edition of Karl Gutzkow's dramas
18.10.2007: The interdisciplinary project of the Institute for Romanistik (Susanne Schütz) and the Institute for Computer Science (Dr. Jörg Ritter) has been presented at the workshop "Digital Editions" organized by the Working Group "Electronic Publishing" of the Union of the German Academies of Sciences and Humanities, held in October 2007 at the Berlin-Brandenburg Academy of Sciences and Humanities.
"Methoden und Beschreibungssprachen zur Modellierung und Verifikation von Schaltungen und Systemen"
16.09.2007: The workshop will be held at Freiburg University, March 3-5 2008.
Plattform «mySputnik» soll Web und Radio verzahnen
22.05.2007: Halle/dpa. Der Radiosender MDR Sputnik will mehr Hörer als bisher über das Internet für sich gewinnen. Dazu diene das Angebot «mySputnik», teilte der Sender am Dienstag in Halle mit. Dieses erste so genannte Web2.0-Angebot im öffentlich-rechtlichen Rundfunk entstand in Zusammenarbeit mit dem Institut für Informatik der Martin-Luther-Universität unter Leitung von Herrn Dr. Jörg Ritter.
Jahr 2006
Neues, am Lehrstuhl entwickeltes Anmelde-/Login-/Verwaltungs-System bei MDR SPUTNIK online
01.03.2006: Ende Februar 2006 ist ein im Rahmen einer Projektarbeit am Universitätszentrum Informatik der Martin-Luther-Universität Halle-Wittenberg entwickeltes neues Anmelde-/Login-/Verwaltungs-System bei MDR SPUTNIK online gegangen. Das unter der Leitung des Lehrstuhls Prof. Dr. Paul Molitor entwickelte ALV-System integriert Internet-Applikationen mit lokalem Nutzermanagement in einer zentralen Single-Sign-On-Anwendung. ALV ermöglicht sowohl das Nutzer-, Rechtemanagement als auch die redaktionelle Nutzerrecherche und diverse Direktmarketing-/PR-Prozesse wie z.B. Newsletterverschickung. Im Mittelpunkt steht eine eigens entwickelte schlanke Middleware, basierend auf Web Services.
---
---