---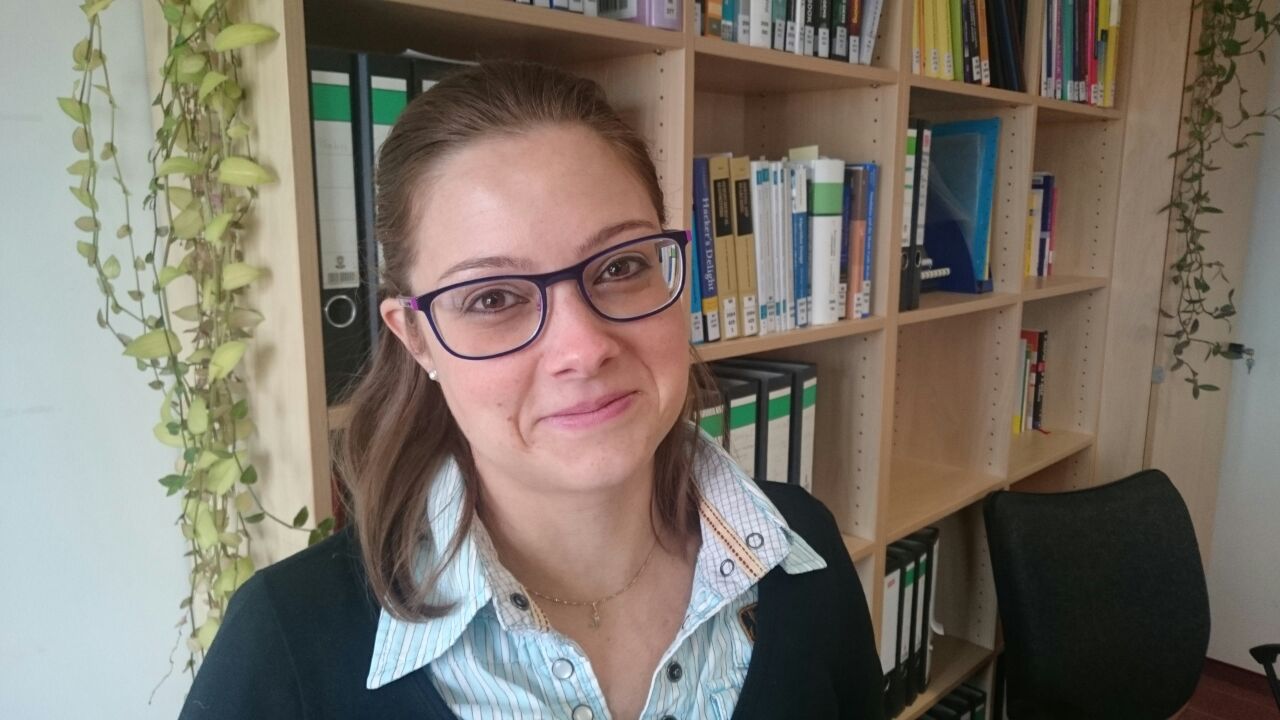 ---
Contact
Jördis-Ann Schüler
Institut für Informatik
phone: +49-345-55-24771
fax: +49-345-55-27009
joerdis-ann.schueler@inform...
room 2.19
Von-Seckendorff-Platz 1
06120 Halle
---
---
Login for editors
---
M. Sc. Jördis-Ann Schüler
I am research assistant in the field of data structures and efficient algorithms. My reasearch interests:
design and analysis of algorithm in the filed of chemoinformatic

automatical analysis of mass spectra

homology modelling and enzyme kinetics
In addtition to my research acticity, i am jointly responsible for the bioinformatics of our institute.
Publications
Niels V Heise, Jördis-Ann Schüler, Torje E. Orlamünde, Benjamin Brandes, Hans-Peter Deigner, Ahmed Al-Harrasi and René Csuk,

Triterpenoid cholinesterase inhibitors

that

might

improve gait

disturbances in Parkinson's disease patients

Mediterranean Journal of Chemistry

2022

,

12(2

)

Jördis-Ann Schüler, Steffen Rechner, and Matthias Müller-Hannemann,
MET: a Java package for fast molecule equivalence testing
Journal of Cheminformics 12, 73 (2020)
Jördis-Ann Schüler, Steffen Neumann, Matthias Müller-Hannemann, Wolfgang Brandt, ChemFrag: Chemically meaningful annotation of fragment ion mass spectra , Journal of Mass Spectrometry, 2018
Contact
Jördis-Ann Schüler
Institut für Informatik
Martin-Luther-Universität Halle-Wittenberg
room 219
Von-Seckendorff-Platz 1
06120 Halle
phone: +49-345-55-24771
fax: +49-345-55-27039
joerdis-ann.schueler@informatik.uni-halle.de
postal address:
Jördis-Ann Schüler
Institut für Informatik
Martin-Luther-Universität Halle-Wittenberg
06099 Halle
---
---