Dr. Annabell Berger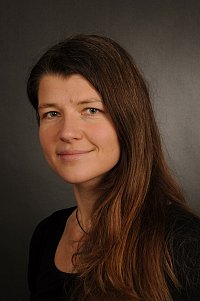 Publications and Preprints
Corrie Jacobien Carstens, Annabell Berger and Giovanni Strona, A unifying framework for fast randomization of ecological networks with fixed (node) degrees , MethodsX, 2018.
Annabell Berger, Corri Jacobien Carstens, Smaller Universes for Uniform Sampling of 0,1-matrices with fixed row and column sums , arXiv:1803.02624 (2018).
Annabell Berger, Berit Schreck, The Isomorphic Version of Brualdi's and Sanderson's Nestedness , Algorithms 2017, 10, 74.
Annabell Berger, Majorization and the number of bipartite graphs for given vertex degrees , Transactions on Combinatorics, 2017. A version for un(directed) graphs is here, arXiv:1212.5443(2012).
Annabell Berger, Sampling bipartite graphs with given vertex degrees and fixed edges and non-edges , arXiv:1608.03177v1 (2016), submitted.
Rechner S, Berger A (2016) Marathon: An Open Source Software Library for the Analysis of Markov-Chain Monte Carlo Algorithms . PLoS ONE 11 (1): e0147935. doi:10.1371/journal.pone.0147935
Annabell Berger and Steffen Rechner, Broder's chain is not rapidly mixing , arXiv:1404.4249(2014)
Annabell Berger, A Note on the Characterization of Digraph Sequences , Discrete Mathematics Vol. 314, pp 38-41 6. Januar 2014.
Annabell Berger and Matthias Müller-Hannemann, How to Attack the NP-complete Dag Realization Problem in Practice , Proceedings of SEA 2012, LNCS 7276, pages 51-62, Springer. Full version: arxiv1203.3636
A. Berger and M. Müller-Hannemann, Dag Realizations of Directed Degree Sequences , Proceedings of FCT 2011, Oslo, Norway, LNCS 6914, pp. 264-275, Springer, Heidelberg. Full version: Technical Report 2011/5, Institut für Informatik, MLU Halle-Wittenberg.
Annabell Berger und Matthias Müller-Hannemann, Dag Characterizations of Directed Degree Sequences, Technical Report 06/2011 vom 22.06.2011
Annabell Berger, Andreas Gebhardt, Matthias Müller-Hannemann und Martin Ostrowski, Stochastic Delay Prediction in Large Train Networks, ATMOS 2011. Full Version: Technical Report 03/11.
Annabell Berger, Christian Blaar, Andreas Gebhardt, Matthias Müller-Hannemann and Mathias Schnee, Passenger Flow-Oriented Train Disposition, in Proceedings of ESA 2011, Saarbrücken, LNCS, Springer, Heidelberg. Full version: Technical Report 2011/2.
A. Berger, M. Müller-Hannemann, S. Rechner, and A. Zock, Efficient Computation of Time-Dependent Centralities in Air Transportation Networks , Proceedings of WALCOM 2011, LNCS 6552, pp. 77-88, Springer, 2011.
A. Berger and M. Müller-Hannemann, Uniform Sampling of Undirected and Directed Graphs with a Fixed Degree Sequence , extended abstract in Proceedings of WG 2010, LNCS 6410, pp. 220-231, Springer, 2010.Full version: arxiv0912.0685

A. Berger, M. Grimmer, and M. Müller-Hannemann, Fully dynamic speed-up techniques for multi-criteria shortest paths searches in time-dependent networks, Proceedings of SEA 2010, LNCS 6049, pp. 35-46, Springer, 2010.
A. Berger, D. Delling, A. Gebhardt, and M. Müller-Hanneman. Accelerating Time-dependent Multi-Criteria Time-Table Information is Harder Than Expected , proceedings of ATMOS 2009.
Annabell Berger und Matthias Müller-Hannemann. Subpath-Optimality of Multi-Criteria Shortest Paths in Time- and Event-Dependent Networks, Technical Report 01/2009.
Berger A, Hochstättler W: Minconvex graph factors of prescribed size and a simpler reduction to weighted f-factors , Electronic Notes in Discrete Mathematics (2007) 28 69–76
Supervised Theses
Berit Schreck (2016):

Nestedness in Plant-Pollinator Networks, Bachelorarbeit.

Marcus Pöckelmann (2013): Zyklizität in empirischen und künstlichen Nahrungsnetzen, Masterarbeit.
Steffen Rechner (2013): Vergleich und experimentelle Analyse von Verfahren zum Erzeugen zufälliger perfekter Matching, Masterarbeit.
Peter Faust (2012), Gerichtete Moralische Graphen, Bachelorarbeit.
Lukas Maischak (2011), Klassifizierung von Knotengradsequenzen bezüglich des Realisierungsaufwandes beim Erzeugen von zufälligen zugehörigen Graphen, Bachelorarbeit.
Christian Blaar (2011): Kundenfreundliche Echtzeit-Optimierung von Dispositionsentscheidungen bei Verspätungen im Bahnverkehr: Modellierung und Implementation eines Prototyps, Diplomarbeit.
Steffen Rechner (2010): Der globale Rang eines Flughafens im Wandel der Zeit: Experimentelle Analyse der tageszeitabhängigen Zentralitäten im Flugverkeh, Bachelorarbeit.
Martin Ostrowski (2010): Verspätungsvorhersage von Zügen: Implementation und experimentelle Analyse eines stochastischen Online-Modells, Bachelorarbeit.
Markus Pöckelmann (2010): Ist die Welt kleiner geworden? Experimentelle Analyse des tageszeitabhängigen Durchmessers im Flugverkehr, Bachelorarbeit.
Katrin Wüstefeld (2010): Konzeption und softwaretechnische Realisierung von Visualisierungsinstrumenten zum Dispositionsmanagement im Bahnverkehr unter Berücksichtigung wahrnehmungspsychologischer Aspekte, Diplomarbeit.
Martin Grimmer (2009): Beschleunigungstechniken für eine Pareto-optimale Fahrplanauskunft in einem dynamischen Szenario: Implementation eines praxisnahen Prototyps, Bachelorarbeit.
Matthias Zengler (2009), Parallele Algorithmen zur effizienten Vorberechnung für eine multikriterielle Fahrplanauskunft, Bacelorarbeit.
---
---